Need an idea of how to spend a quiet inspiring evening at home? Try immersing yourself in these 5 incredible tours of U.S. National Parks' most hidden worlds. You can interact with the natural wonders around you and discover all their secrets. Park rangers will guide you through fantastic landscapes and places where few set foot: the Kenai Fjords in Alaska; Hawai'i Volcanoes in Hawaii; Carlsbad Caverns in New Mexico; Bryce Canyon in Utah; and Dry Tortugas in Florida.
How does it work?
By simply going to the Google Arts and Culture page and picking a tour to start with. Each of the 5 tours begins with a short explanatory video about what you will see. The adventure continues with 360-degree interactive videos that you can experience simply by using a smartphone, tablet, or computer.  For maximizing the effect of the life-like ambisonic audio, we highly recommend wearing headphones.
The creators also realized a very short VR documentary of the 5 Parks. You don't need highly performative VR technology to see it. A Google Cardboard or even self-made binoculars will do just great.
What will I see?
During the tours, you will discover the natural history of the breathtaking areas, directly from park rangers. They will walk you through wonderful and bizarre places in unique ways.
In Utah's Bryce Canyon, you are invited to ride horseback through hoodoos and vast landscapes. At nightfall, you can see the Milkyway on the 360° clear sky and learn about its furthermost treasures.
In Hawaii, you can fly above a (very) active volcano and explore the lava tubes inside a volcano. Even the thought of it can give you shivers.
Embark in a kayak in Alaska and navigate through the Kenai Fjords. You will be able to see a stunning humpback whale jumping from the water and the effect of climate change on glaciers.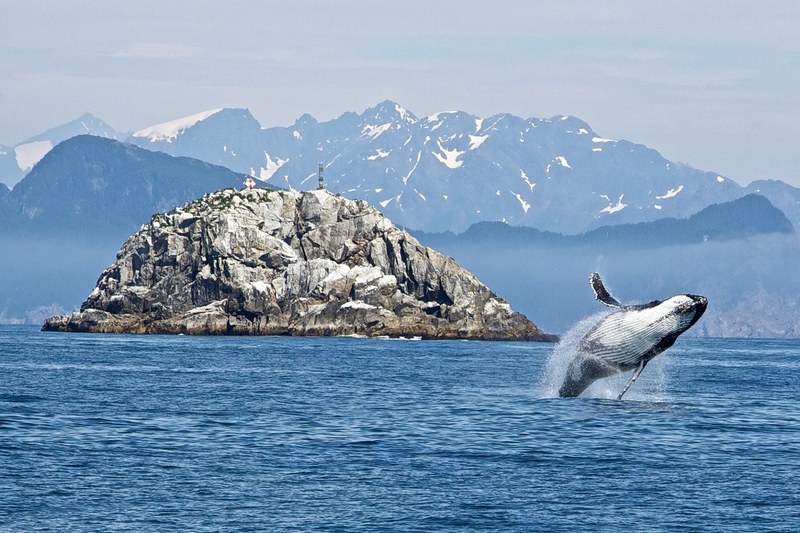 Dive deep underwater to discover the shipwrecks of Dry Tortugas, as well as the third-largest coral reef in the world and its colorful biodiversity.
The tours also take you under the ground, in the Carlsbad Caverns in New Mexico, where not even sunlight ever reached. There you can fly with thousands of bats, understand how they navigate using sonar and trek by headlamp through the incredible rock formations.
If you are curious to discover even more information about the things you are seeing, check Google's archive of artifacts, gathered from the National Parks' many museums. Also, you have the opportunity to virtually explore many other National Parks of the US, put at your disposal on Google Earth.
Final thoughts
Google Arts & Culture brought this project to the public in 2016, to celebrate the 100th anniversary of the National Parks Service. The point was to make these places accessible to those who cannot visit them firsthand. Who knew that 4 years later this would be the case for all of us?
While we are patiently waiting for the lockdown to be over, this is a great way to stay inspired. Whether you spend five minutes on the site or an hour, you will surely leave a bit richer.