With over 44 delicious countries, the old continent is rich in history and culture, offering amazing experiences at every turn. The capital cities are spectacular and pulse with electricity and energy, while the verdant countryside quietly beckons you to relax and enjoy the sweeter, slower life.
You can create an incredible adventure in Europe by planning your own custom culinary tour that highlights the continent's wealth of gastronomical delights. With so many different cultures, you are sure to find amazing discoveries that will have your taste buds singing with joy. When you travel to Europe as a foodie, one of the best ways to traverse the continent is by train. Whether you are moving within a country or across borders trains provide a safe, fast and comfortable way to travel.
#Must Try Culinary Delights in Western Europe
Western European countries include France, Ireland, the United Kingdom, Belgium, Netherlands, Luxembourg and Monaco. If you are a cheese connoisseur then you'll love sampling delicious Gouda in Holland and touring France, which has some 350 types of cheese alone. Belgian waffles are a must when visiting Belgium and are scrumptious when you dress them up with Nutella, cream and strawberries.
When you are in London you'll want to enjoy their iconic fish and chips. You can stop by the Golden Union, a classic British Chippy in Soho, for their wonderful fare of lightly battered fish, tartar sauce and thick-cut fries. For a heartier dish consider a rich beef Bourguignon in France or Irish stew as you tour the Emerald Isle. There are great guides that highlight Europe's best foodie cities. Be sure to pick up some Belgian truffles so you have a melt in your mouth heavenly dessert ready anytime.
#Gastronomical Travel Adventures in Southern Europe
You will definitely need more than one lifetime to fully experience the diverse and stunning cuisine of Southern Europe. This region encompasses Spain, Portugal, Greece, Italy, Turkey, Bosnia and a number of other small countries. In Italy you can visit Pepe in Grani in Campania and experience their amazing Neapolitan pizza. Stop off in the province of Reggio Emilia to sample Parmigiano-Reggiano cheese and some pumpkin herbed ravioli.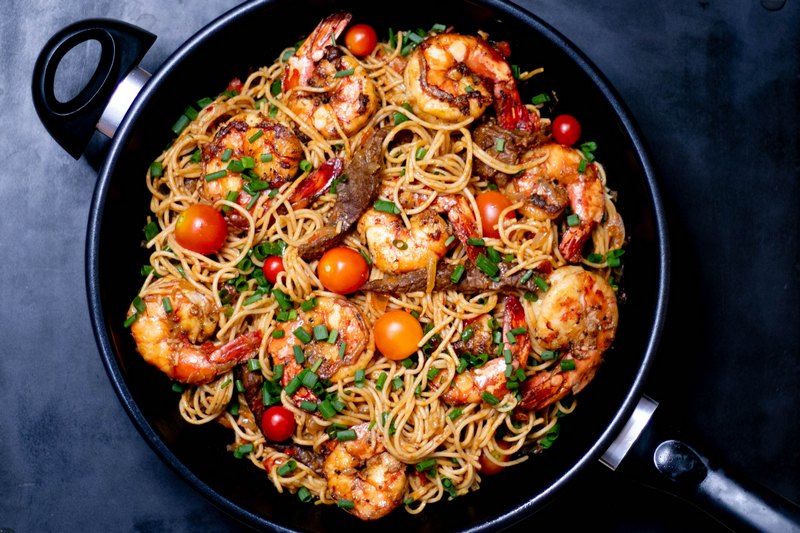 In Greece you will find stunning fresh seafood and Moussaka, a baked dish consisting of either eggplant or potatoes, ground meat and a bechamel or tomato sauce. When in Portugal visit Cervejaria Ramiro in Lisbon and order their garlic shrimp or giant tiger shrimp in butter. Spain has delicious paella and amazing tapas, which can include their signature dry cured ham. If you are in Spain you can easily catch a train from Spain to France to setup a multi-country sampling tour.
#Sampling Heavenly Cuisine in Central Europe
The Central European region includes Switzerland, Germany, Austria, the Czech Republic, Slovakia and Poland. Meat dishes are very popular in this portion of the continent. When in Austria you can enjoy Wiener Schnitzel, an astoundingly large and delicious meal served in Vienna at the century old Figlmuller. Germany is famous for its amazing variety of sausages, including their fast food staple Currywurst. This dish features fried, sliced Bratwurst served with fries and curry ketchup.
While touring Poland you can enjoy a meal of Pierogi, the classic boiled potato and cheese dumplings served with fried onions or sour cream. If you are looking for a hearty repast on a cold winter day, goulash in Budapest, Hungary will fill the bill. Another culinary delight to enjoy is an exquisite Swiss fondue of Emmenthal and Gruyere cheese in Geneva. You can look online to find even more ideas for your European culinary tour.
#Eastern Europe and its Taste Bud Treasures
Bulgaria, Serbia and Romania incredible places to visit for those in love with authentic traveling experiences. When it comes to food, meat is the main focus here, with a few exceptions. When in Romania, you can try the famous 'sarmale', also known as Romanian cabbage rolls, with various fillings. In Transylvania, the 'gulash' is a must. This is of course a Hungarian dish, but you can have it here as well. Pljeskavica is extremely delicious in Serbia and the entire Banat region, while Bulgaria serves some delicious sea food in its beautiful stretches of land bordering the Black Sea.
If you love travel and you love food you can create your own customized culinary adventure as you travel by train through Europe. You can focus on your favorite cuisines and the countries that you love and craft a unique journey that will delight your taste buds and senses every step of the way.
Have you personally tried any of the above? What is your favorite culinary escape in Europe?