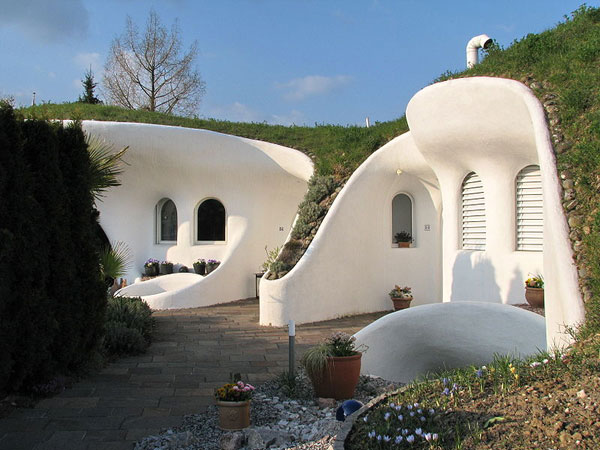 We recently ran across these fabulous looking "Earth Homes" from architect Peter Vetsch and we couldn't help thinking at Gaudí's unique architecture shapes. We thought we should share a few photos, since we find these designs absolutely spectacular.
Peter Vetsch is a Swiss architect, currently known for his 47 completed projects, some of which include earth houses built around the globe. These homes don't just look original, but they are also environmentally friendly.  Built while respecting the laws of ecological architecture, these organic shapes use less energy than conventional homes and are well integrated within their landscape.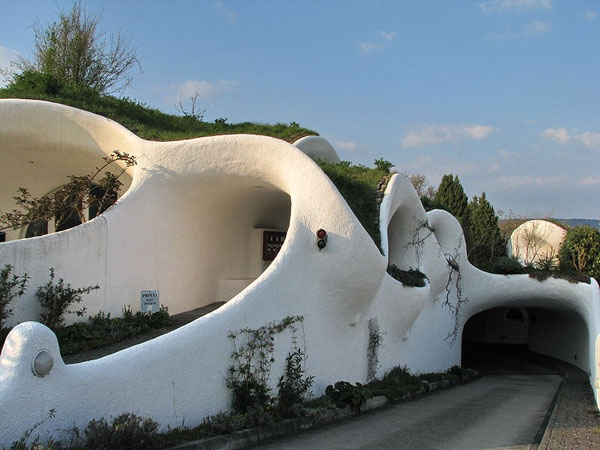 The reason we decided to make a post on Peter Vetsch is because we consider his buildings could make for some stunning accommodation. Embedded in hills or even in mountain peaks, they could act as an impulse for the traveler to get his journey started.