The mountain city of Veliko Tarnovo is located in Central Bulgaria and is popularly known as the "City of Tsars". The city was the capital of the Second Bulgarian Empire in the medieval ages. It nests on the banks of the Yantra River and is well known for its rich history and tradition in the culture of Bulgaria.
Veliko Tarnovo has a population of 68,197 as per the 2011 census and is divided into two parts. The old city is a compilation of customary renaissance houses spread across the hills around the Yantra River, whereas the new part is a combination of modern and communistic approach buildings.
The city of Veliko Tarnovo is filled with intricate historical sites, museums and lively nightlife boosted by the students of the largest universities in Bulgaria. The best way to see this beautiful town is by walking. The township is large but ubiquitously, is within easy reach and includes attractions like the Tsarevets, the medieval castle of Old Bulgarian capital and many more.
Other places to visit in this small town include the Musical Dramatic Theatre Kissimov Constantine, the Youth House, the Regional Library of P. Slaveikov, exhibition rooms, art galleries and cultural centers.The exquisite architecture  and history of Veliko Tarnovo has made this city an admired destinations for travelers across the globe.
If you have been here, please leave a comment with your impressions. Were you disappointed or pleased with your stay in Veliko Tarnovo?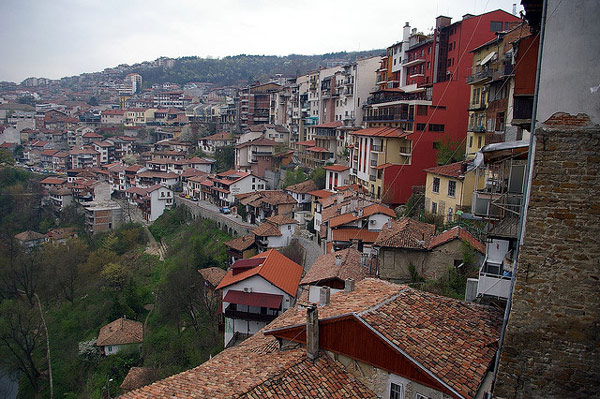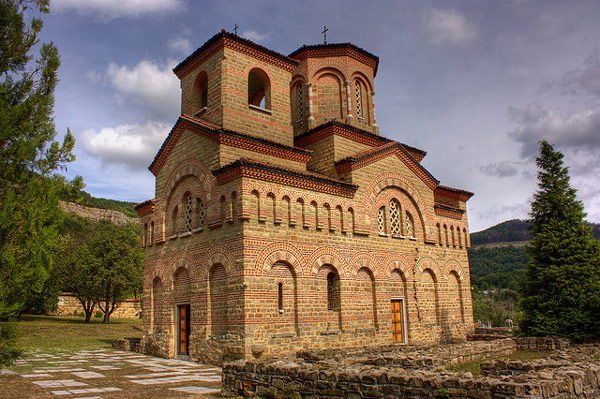 photo above: The St. Demetrius of Thessaloniki church at Veliko Tarnovo, Bulgaria