by photographer Stephen Alvarez
The Tsingy Formations are located in northern Madagascar and they are a world renowned natural reserve. Imagine a miniature world, lost somewhere on a calcareous coast, composed of stone needles resembling daggers which rise up 30 meters above the ground and you will get a glimpse of what the Tsingy Formations are all about.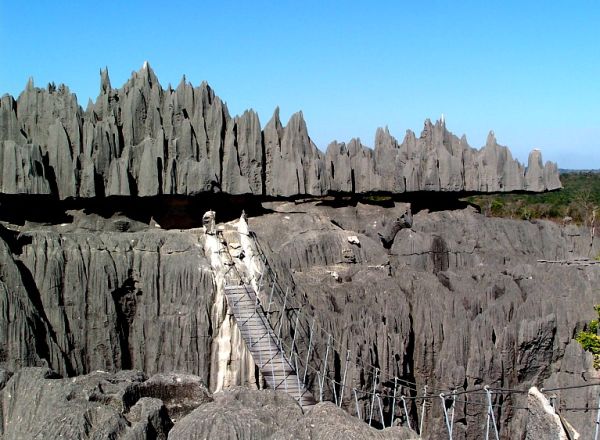 This is a place where crocodiles live in underground caves, round-eyed lemurs guard the trees with their phantomatic presence and tiny bees attack in fury whenever one of their siblings is challenged. You can visit it, admire its spectacular landscapes but what ever you do, don't underestimate its dangers and mysteries. Have a look at the video below and check out more information on Tsingy de Bemaraha National Park, a unique world heritage reserve here.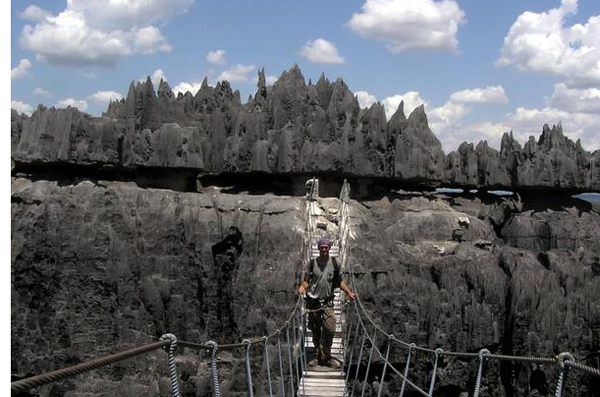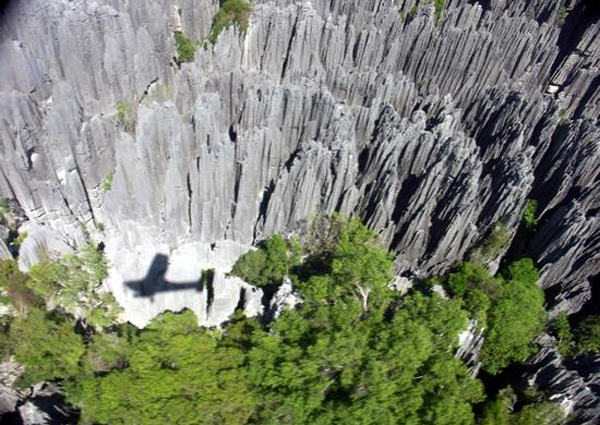 by photographer Stephen Alvarez
by photographer Stephen Alvarez