Praia de Dona Ana (or Dona Ana Beach) in Algarve, Portugal offers an unusual European beach landscape with its impressive grottos  and dramatic orange cliffs. An escape here will give you a chance to experience other surrounding beaches, small golfs and a beautiful small town, bearing rich historical meaning.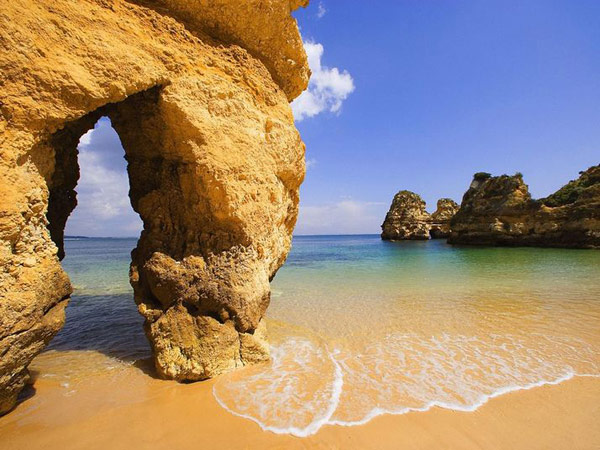 [adsenseyu2]
Dona Ana Beach is located south of Lagos, a relaxed, attractive location, known for having a major role in the great geographical discoveries made by Portugal voyagers from the mid-15th to the mid-17th centuries and the place where Henry the Navigator planned most of his expeditions.
There are two ways to explore the beauty of Dona Ana Beach in Lagos, Algarve. The first it to get on top of a surrounding cliff and have a general perspective of the sea, the sky and the unusual rock formations.
Needless to say, the best time for doing so (as well as for taking great photos of the area) is during early sunrise or late sunset. Another great way to discover Praia de Dona Ana is to walk around or/and take a boat trip around its grottos.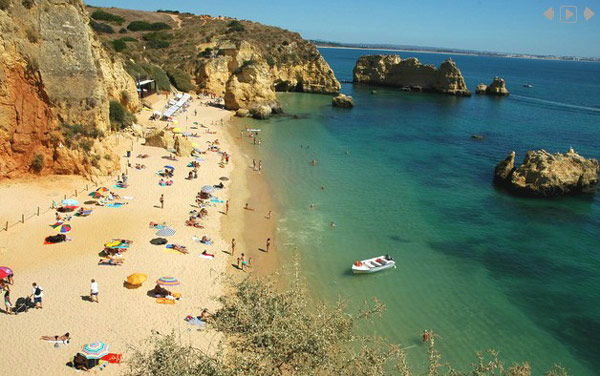 [adsenseyu2]