For almost a year, venues and event locations shut their doors for live music, art trails, theatre, and family fun leaving us with majorly virtual shows to go by. Now, however, there is a fresh air of hope flowing through the entertainment circle in cities across the world.
Those fun summer moments we enjoyed pre-covid seem to find their way back. As the summer season approaches, there are music festivals and several events lining up for us. With some restrictions eased in most cities, we are in for massive fun over in the next season. Here are some fun music festivals you can start preparing for:
# Brighton Festival, Pavilion Gardens, England
It's another time for interactive art in the Pavilion Gardens, England with street dancing and a pier-to-pier sound system that spans 14 miles all the way from Brighton to Worthing. Brighton's live arts festival lasts for the entire month of May and is followed by a fringe program. The event features distanced lunchtime concerts at Brighton Dome, a night walk around the Shoreham port and a lantern-lit trail with choral music and light sculptures through Stanmer woods at dusk.
Some other programs include a premier Tenebrae: Lessons Learnt in Darkness, an all-day moving spectacle drawing inspiration from the past year at the Theatre Royal. There's also a fairy tale installation by Olafur Eliasson to be displayed under the Fabrica gallery's Regency church beams. It's a 4 week period of fun and memories.
Andrew Comben, chief executive of Brighton Festival, said in an interview for Brighton&Hove Independent: "In line with government guidance, the opening bank holiday weekend (May 1-3) will feature socially distanced, outdoor events including a mesmerising sound and light installation at Shoreham Port, interactive art in Royal Pavilion Gardens, mobile poetry and self-guided performance tours around the city".
# Splendor In The Grass,  New South Wales, Australia
The Splendor has been recognized as one of the most famous and widely respected festivals in Australia. This year's July festival was officially postponed until November, when bands like Gorillaz, The Strokes, Tyler, the Creator and several other artists already confirmed some memorable performances. The professionals behind Epic Holidays emphasize the need to properly plan your trip — from bookings, accommodation, flights, and the like.
"We had so hoped to bring you Splendour's 20th Anniversary edition this July but we can't stage the event that you know and love within the current restrictions and international border closures. Since March 2020, not a single festival in Australia has been able to run at full capacity and the industry is currently operating at a fraction of pre-Covid levels," the organizers stated.
 # For The Love,  Australia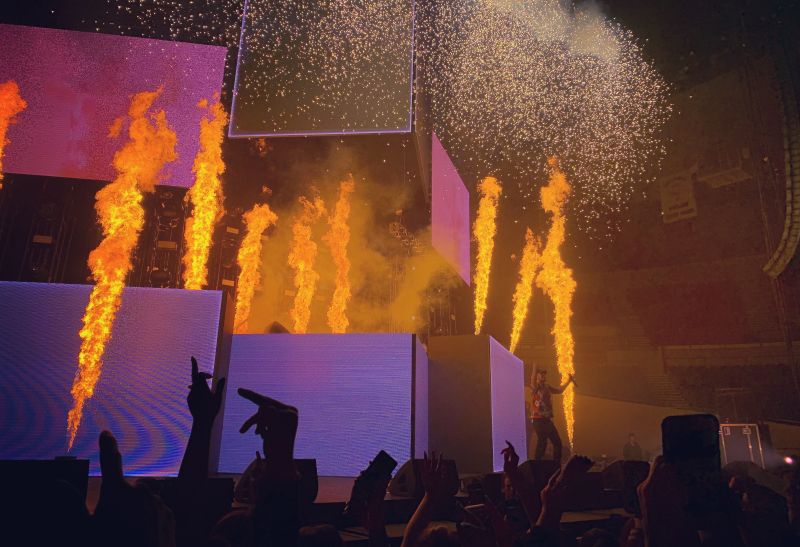 This is a broad event that happens in Perth, the Gold Coast, Melbourne, and in several places across the world. If you're looking to create remarkable memories you should follow this music and lifestyle brand.
A major part of For The Love is the fashion lifestyle that accompanies the festival. This year's event continues on September 4th & 18th in the locations mentioned above. Artists to be on the lookout for include Mallrat, Running Touch, Flight Facilities, Boo Seeka, Lastlings, George Maple, and Cosmo's Midnight.
If you've been wondering how you were going to spend the summer holiday, just scroll up to book for music events and festivals. With festival planners constantly adapting to new post-covid regulations, be on the lookout for spontaneous events in your neighborhood, as well as in the overseas destination of your choice. This is shaping up to be quite an interesting and surprising year, wouldn't you agree?