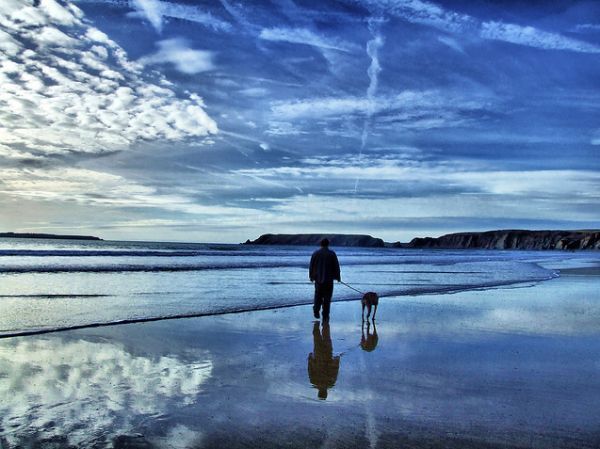 Every step becomes a memory, the wind follows every breath in the thrilling symphony of birds. Silent waves caressing the finest sand, painted with the beauty of the skies. A look back shivers with the intensity of the moment, and life gets to become an unworldly experience, where past or future don't exist, because time reveals only you.
[adsenseyu2]
Marloes Sands is a place one could have for himself and basically fits the description above.
This beach is situated on the Marloes Peninsula, South Wales, being a part of the southern shore of St Brides Bay and it is part of the Pembrokeshire Coast National Park. It is considered to be one of the best beaches in Britain, but involves a fairly long walk to reach it. Marloes Sands is a beautiful, isolated stretch of sand with rocky outcrops along its length, rarely busy even in the summer. Its geologically wondrous location, encompassing towering cliffs , a beautiful expanse of sand and clean sea impresses most of itsvisitors.
Photos by coletracey
Photo by zedbee
Beside the remote beautiful beach, you can also look for fossils which reveal organisms from the Silurian period, approximately 400 million years ago. There is no access road from Marloes village, the only way to get to the beach is made along a gravel surfaced footpath, which is located north of the car park and it takes less then 15  minutes. Here you will find more information about Marloes Sands.
Photo by K_D_B
photo by steven france
Photo by  izzy's photos