Chefchaouen Morocco, also known as the Blue City, is a small charming town of about 40,000 inhabitants located near to the Mediterranean Sea.
Situated at 660 m altitude in the outskirts of the mountains  Tisouka (2050m) and Megou (1616 ms) of the Mountain range of the Rif, like it is "stuck" between two large horns, the city name of Chefchaouen can be translated as "watch the horns". Chefchaouen prospered and grew in considerable form with the arrival of the moriscos and sefardíes who were expelled from Spain during 15 th and 17th century. The main attraction is the picturesque medina which is filled with white-washed homes and their distinctive blue powder accents. An interesting moment is when several mosques ring in chorus, in their call to prayer. When traveling to Chefchaouen, staying safe is important. But in its essence, the "blue city" is very quiet, relaxing, a perfect escape from other cloudy cities in Marocco.
Here
you will find all sort of
information
about planning a visit to Chefchaouen: surroundings, activities, lodging and so on. Another resourceful source for finding a hotel in Chefchaouen
here
.
At the end of this post, we attached a video, capturing the unique atmosphere of the small town. Enjoy!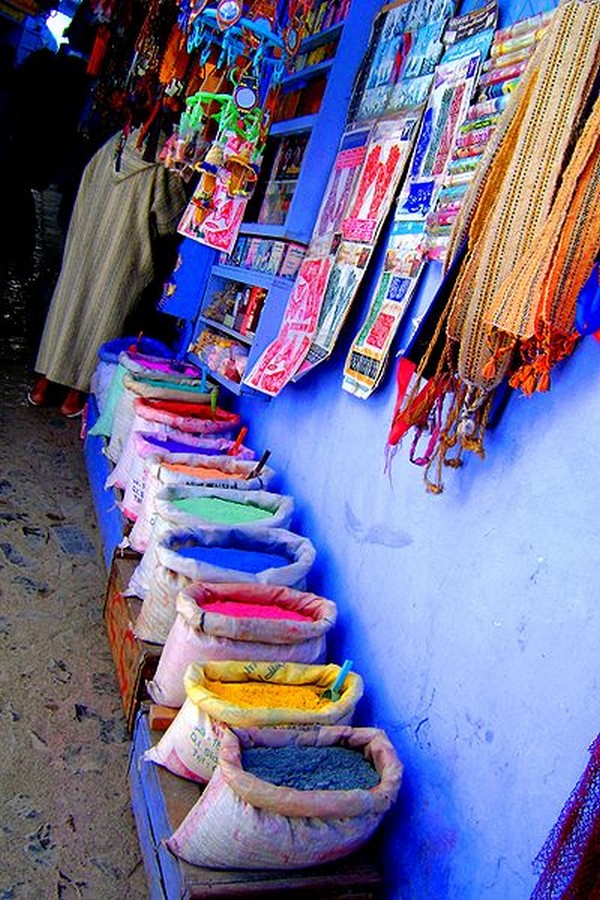 Photo by Sourire Demonalice
Photo by Jean Marie
Photo by Jean Marie