Photo by Jhadow
The Wieliczka Salt Mine is located in Wieliczka, a town near Krakow in southern Poland. It is considered one of the oldest salt mines in the world, since it continuously produced table salt from the Middle Ages (13th century) until 2007, when was transformed into a museum. It reaches a depth of 327 meters and has over 300 km of galleries. Although the touring route has 3.5 km representing only 1% of the mine's total length, it includes corridors, chapels, historic statues and mythical figures (such as Nicolaus Copernicus and Goethe) carved out of rock salt by miners and contemporary artists. The main attraction of the Wieliczka Salt Mine is a large cathedral, also known as "the Underground Salt Cathedral of Poland", with walls carved to replicate chapels from the earlier centuries, amazing chandeliers made from rock salt which have a glass-like appearance, religious statues and important moments for Christianity.
In 1978, was placed on UNESCO World Heritage Site because "The Wieliczka salt mine reflects all the historic stages of development in mining techniques from the 13th to the 20th centuries, while the devices and tools preserved there document the old systems of working the deposits, drainage, lighting, and ventilation of the mine in a unique manner by world standards."
Here you will find more information.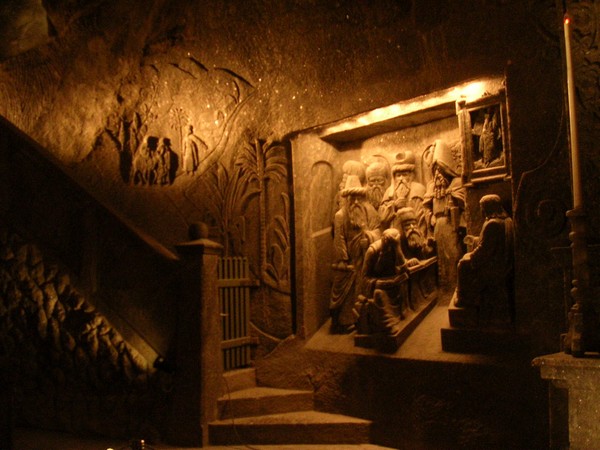 Photo by Urban Legend
Photo by Zsoolt
Photo by Jurijs Svecovs
Photo by Michael Osmenda
Photo by Todd Richter