London will fire up this August with a series of concerts, theater plays and original film festivals. For today's post we chose six major events that we know we'd love to attend.
#1. Movie fans, gather up! The Film4 Summer Screen (8-21 August) at Somerset House is the place where movie eclecticism meets 14 nights of urban holiday sensations. The atmosphere is shaping up to be memorable: "presented in the magnificent 18th century courtyard on a giant screen with full surround sound, Film4 Summer Screen at Somerset House features comedy, romance, musicals, thrillers and much loved classics". We also uploaded a presentation video below, for a quick general idea:
#2. Camden Fringe (29th July – 25th August 2013.) will bring together lovers of comedy, theater, poetry, dance with its impressive 180 productions. Ready "to challenge the Edinburgh Goliath" (The Guardian), this festival is already at its eighth year and will take place in seven different venues in London, in a time span of four weeks.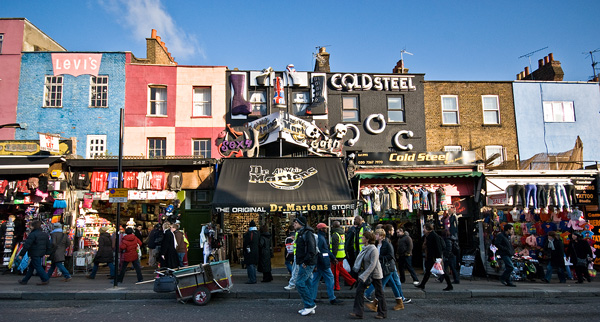 #3. Biking enthusiasts and professional cyclists from all over Europe will gather in the recently open Queen Elizabeth Olympic Park, for a fantastic event. Prudential RideLondon (1-4 August, 2013) combines "the fun of a free family ride in central London with the excitement of watching the world's best professional cyclists". 50,000 cyclists will venture around closed roads in London for the FreeCycle event, while the Grand Prix will allow participants to meet some of the most famous personalities in the domain.
#4. Canary Wharf Jazz Festival will be held this year starting Friday, August 16. Witness three days of magic sounds at London's largest festival held in Canada Square Park. Soweto Kinch, Omar Puente and Carleen Anderson are just some of the artists performing this summer.
#5. For the tough-hearted, here is a festival that just rocks. The Film4 FrightFest will be held at he Empire Cinema Leicester Square and consists of four days of screening :"audiences can expect to be scared witless with a devilishly delightful line-up of premieres, previews and special screenings of fantasy and horror films". The event will take place during 22 and 26 August 2013.
#6. Portobello Film Festival (28 August-15 September) was especially developed for new film makers and ground-breaking directors. Screenings of independent productions in parks, theaters, clubs and bars add appeal to the event, a must for all movie enthusiasts and wannabes. This year's theme will be 'Rock and Roll Cinema and Art'.
All these may very well turn into late night London events, so leave home with your holiday vibes. If there any other cool gatherings you would like to suggest, please drop a line and tell us what we left out !