Sometimes we don't have the eyes to see real opportunities regarding nature's gifts, a chance to use natural resources for promoting international relations. Fortunately, we found that cultural diversity, artistic works, unusual shapes and impressive sculptures are some of the specialties of an unique annual event which is reliable for such connections, The Snow Festival in Sapporo.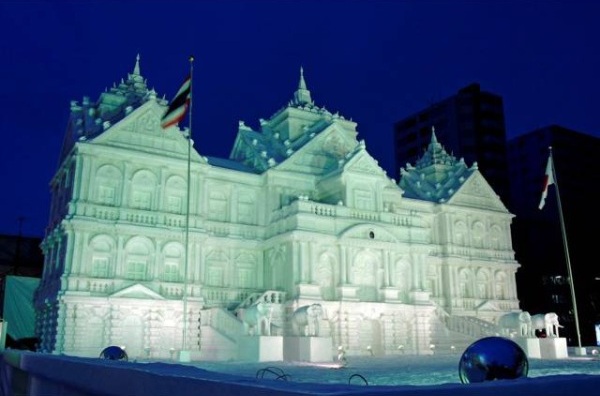 The Sapporo Snow Festival is a famous festival held annually in Sapporo, Japan, over seven days in February. It is considered one of Japan's largest and most distinctive winter events, having about two million visitors every year who see the hundreds of snow statues and ice sculptures at the Odori Park and Susukino sites, in central Sapporo, and at the Satoland site.
The festival is thought to be a chance to involve and interact with cultural diversity. An International Snow Sculpture Contest has been held at the Odori Park site since 1974, and 14 teams from various regions of the world participated in 2008. (source Wikipedia)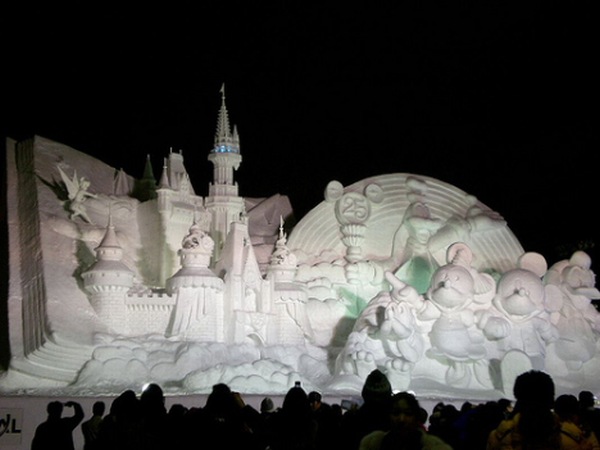 The subject of the statues varies and often features an event, famous building or influensial personalities  from the previous year. A number of stages made out of snow are also constructed and some events including musical performances are held.
At the Satoland site, visitors can enjoy long snow and ice slides as well as a huge maze made of snow. Visitors can also taste a variety of regional foods from all over Hokkaidō at the Odori Park and Satoland sites such as fresh seafood, potatoes and corn, and fresh dairy products.
More about accommodation and other useful information about Sapporo you will find here.