What's your travel style? Are you the kind of person who extensively researches where to go, what to do, and which restaurants are can't miss? Do you have every trip planned down to the minute, with tickets to must-see attractions purchased weeks in advance?
Or do you feel that spontaneity makes for the best adventures? Perhaps you delight in veering off-course onto the road less traveled, asking a local for the best places to grab a bite, or otherwise following your instinct — or your whims.
If you fall into the latter camp, chances are you consider your dream vacation to be backpacking through Thailand, buying a rail pass so that you can traverse Europe with ease, or checking out last-minute airline tickets and jetting off to wherever the fancy takes you.
Have you ever considered RV travel? It really is the ideal way to satisfy your wanderlust, discover hidden gems that most tourists will never find, and set your own schedule!
Ditching the Highways in Favor of the Byways
Those who believe that the journey counts as much as, if not more than, the destination will really enjoy RV travel. If you can eliminate schedule-related concerns such as trying to beat traffic, hotel check-in and -out times, or having to make connecting flights, you'll enjoy the journey that much more.
However, you'll fare best if get off the interstates and main thoroughfares. Taking the scenic route allows you to stop whenever the mood strikes, follow signage to an offbeat attraction, double back to take another look at a sight you may have missed, and soak up the local culture.
A word to the wise: as helpful as technology can be, don't rely on your smartphone's GPS to tell you where you are. Pick up a paper map — or even an old-school TripTik from AAA! — not only as a backup, but also a valuable source of information in its own right. Who knows, you might stumble upon something marvelous simply because you chose to take a road or street with a quirky name!
All the Conveniences of Home
Is there a Murphy's Law of traveling? Sometimes it seems that way. One of the most exasperating things that can and will go wrong has to do with packing — you don't think you'll need an item, so you leave it behind, only to discover while on vacay that it's absolutely essential. Of course, plenty of people err on the side of caution, pack everything but the kitchen sink, and end up lugging ludicrously heavy bags hither and yon.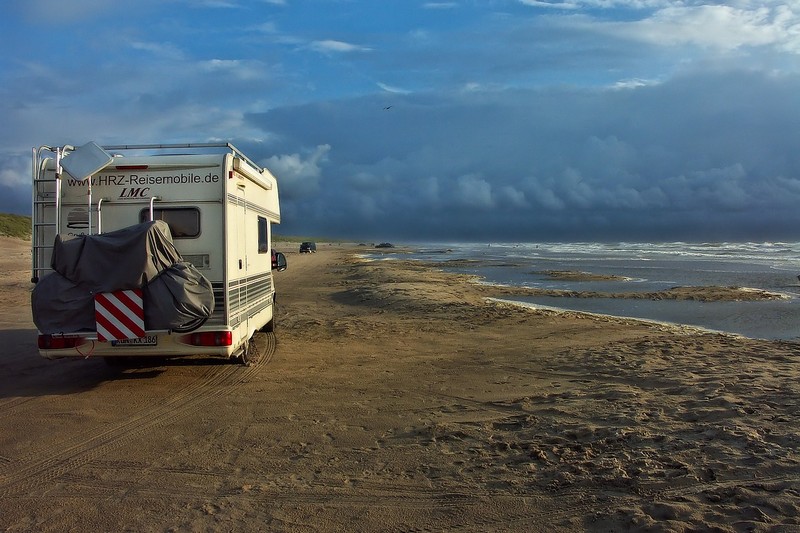 With an RV, it's easier to bring all the essential items, and even some of the non-essentials. You won't have unlimited storage space, of course, but this mode of travel certainly lets you bring along more than a backpacking trip, road trip, or flight.
So go ahead and pack books, snacks and drinks, a bathing suit and a rain poncho, even small appliances like a flatiron, electric shaver, or smoothie blender.
RV Travel Saves a Bundle on Accommodation
It can be extremely frustrating to pay high prices for a hotel room — especially when your vacation days are filled to the brim with sightseeing and you only use the room to sleep and shower. Many people love staying in hotels and take full advantage of the amenities they offer, but if you would rather spend your hard-earned money on indulgent meals, museum admission, and souvenirs, an RV is the perfect solution.
The rates for a spot in an RV park can fluctuate wildly depending on your destination, the time of year, and what the park itself has to offer. On average, though, they'll run you between $25 and $80. You won't be able to match those prices at even the seediest of motels. (And who wants to stay in a seedy motel, anyway?)
A Few Last Protips for Potential RVers
To make the most of your RV adventure, you will want to do some research before selecting the vehicle for your journey. They can vary widely in size, style, options, and of course cost. Before taking the plunge, think long and hard about your needs, so that you don't end up with an RV that's too small, too big, or otherwise unsuitable.
Make sure you safeguard your investment, too, with a 5th wheel extended warranty and as much insurance as you can afford. Nothing is a bigger buzzkill that a breakdown — unless it's a breakdown that necessitates expensive repairs.
Lastly, brush up on your RV etiquette before you head out. There are some definite dos and don'ts when it comes to this method of getting from point A to point B. Remember that just because you're on vacation doesn't mean you can do whatever you want with impunity.
Wrapping Up
Would you ever consider a road trip in a recreational vehicle, or would you rather leave the navigating to your tour guides? What are some of the most memorable sights you've seen or places you've visited that weren't listed in the travel book? Share your experiences and thoughts in the comment section below!