The Reed Flute Cave, also known as "the Palace of Natural Arts" is a natural limestone cave situated in the northwest of  Guilin City, China. Locals borrowed from the reeds growing outside it, which were used for making flutes. With a length of 240 meters, the cave is like a magic fairyland of stalagmites, stalactites, stone curtains, stone pillars with unique shapes and colors.
Along the years, many sections from the cave received some interesting names such as Mushroom Hill, Virgin Forests, Red Curtain or Pines in the Snow, every each of them being a natural "scene" equipped with an artificial lightning system. Dating for over 180 million years ago, the Reed Flute Cave is now considered one of the main attractions in the Guilin region and an important inheritance for the Chinese people.
Inside the cave there are more than 70 inscriptions written in ink, which can be dated back as far as 792 AD in the Tang Dynasty (618-907). The cave was illuminated with multicolored light, which creates a surrealistic atmosphere. A tour of the cave lasts one hour. For a guided tour, try checking out the online Travel China guide here.
Photo by Murat Germen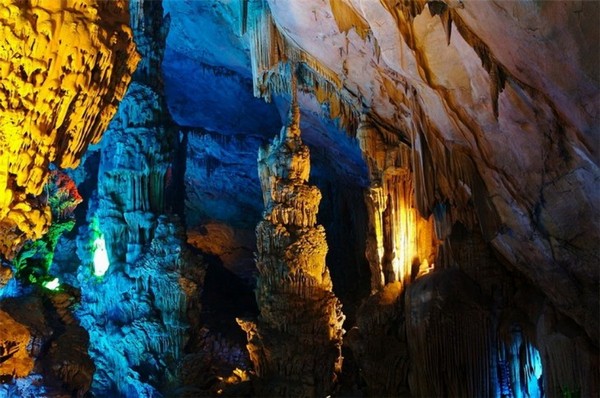 Photo by Murat Germen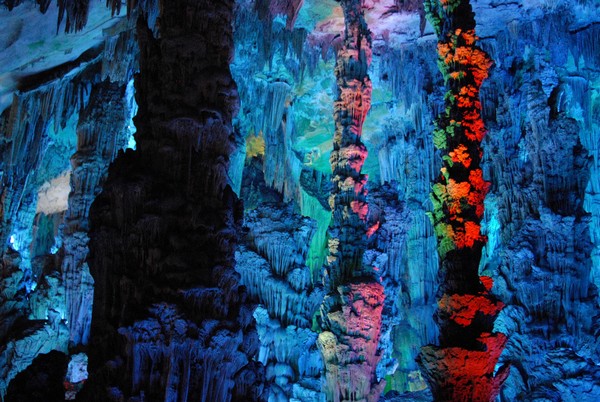 Photo by Aaron Feen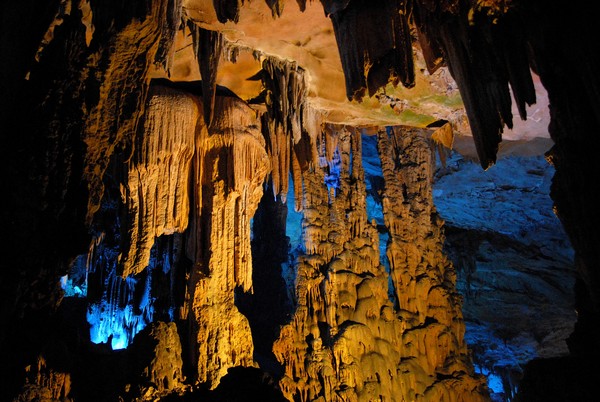 Photo by Aaron Feen