Nuit Blanche or White Night is an annual all-night arts festival. Although this kind of event is spread all over the world, we have chosen to show you how things work in Paris. With its first edition in 2002, Paris Nuit Blanche has become an important annual celebration of culture, attracting hundreds of thousands of visitors each year. During this night, museums, private and public art galleries, city halls and many other cultural institutions open free of charge.
The center of the city is being transformed into an art gallery, with art installations or performances (music, film, dance, performance art), themed social gatherings and many other cultural activities. The main attractions are the elaborate light installations, edgy performances, concerts and unclassifiable happenings of all sorts. Since it became an annual celebration, Nuit Blanche has been hosted by many famous and beautiful monuments, palaces, institutional buildings such as the Cité Internationale des Arts, Victor Hugo's house, Pierre et Marie Curie University, Parc des Buttes Chaumont, Versailles, Jardin des Halles, Centre Pompidou, Champs-Elysées, Montparnasse and even the Gare du Nord.
You will find more information about the artists who performed along the years as well as the exact date for the next event (in 2010 Nuit Blanche took place on the 2nd of October) here.
Photo by trixnbooze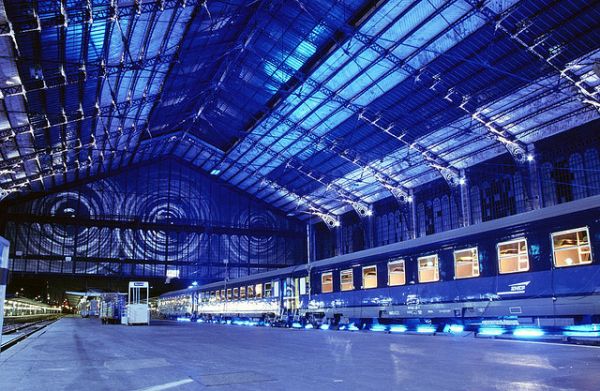 Photo by 63iso
Photo by filmfrog
Photo by Pauline Cuisine
Photo by Markwildpassion
Photo by L'Abominable Homme de Rires
Photo by Mateo de la Vega
Photo by Eric-P
Photo by BMallory