Mountain destinations beckon adventurers with a wealth of adrenaline-pumping activities, from hiking and high-altitude trekking to bouldering and rafting. One can spend days exploring nature trails laden with cascading waterfalls, wildflower meadows, wildlife spotting, and natural formations.
Come nightfall; everyone can gather around bonfires, toasting marshmallows and swapping bone-chilling horror stories.
Most vacationers spend alpine vacations in world-class resorts at the foothills of snow-laced peaks, witnessing the beauty from afar. While enjoying snow-drenched landscapes and soaring vistas from well-appointed cabins has its charm, it hardly makes for an adventurous vacation.
If you want to turn your mountain vacation into a rip-roaring adventure, get ready to venture outside your comfort zone. Getting off the beaten track and taking the road less traveled is overwhelming, but it's a soul-satisfying journey brimming with magical experiences. Read on to explore amazing ways to plan an unforgettable mountain adventure.
1.    Find Unusual and Rare Experiences
Anyone can pick up a map of local trails from the nearest national or state park and set out on a hiking adventure. We urge you to seek unusual and rare experiences that compel you to leave your comfort zone, expanding your horizons dramatically. For instance, if you always go on a hiking or trekking trip, spice things up with a bouldering or rock climbing adventure.
Suppose you're headed out to explore the scenic expanse of the Great Smoky Mountains National Park. In that case, we suggest finding the most unusual ways to explore the local scenery and feast your eyes on soaring vistas. For instance, a 2-hour whitewater rafting adventure in the Pigeon River is an exciting way to explore the region.
Instead of hiking nature trails, explore the glass bridge in Gatlinburg to feel like you're walking through the clouds. The Gatlinburg SkyBridge is North America's longest pedestrian suspension bridge that literally runs through the sky. Walking this bridge demands nerves of steel but is a stellar way to enjoy the sweeping panoramas and verdant valleys.
Riding a hot air balloon or jumping aboard a chairlift is another way to soar through the skies, surrounded by rugged cliffs. If you feel truly adventurous, consider embarking on a ziplining escapade of racing through the woods and alpine valleys. Bungee jumping is another adrenalin-raising endeavor – not recommended for the weak of the heart.
2.    Conduct In-Depth Research about Your Destination
Planning a mountain adventure demands in-depth research to familiarize yourself with your target destination. Itinerary mapping often denies the underlying excitement and spontaneity of an exhilarating adventure. After all, adventuring is about discovering novelty and connecting with yourself through a magical process of self-discovery.
But heading out to explore a new destination without the faintest idea of where to begin isn't smart either. We suggest a balance between itinerary mapping and spontaneity to avoid feeling lost or rigidly sticking to your plans. In-depth research will help you travel to your chosen destination vicariously, mapping out must-have experiences and packing accordingly.
Once you arrive at your destination and connect with locals, you can discard certain plans for spontaneous, spur-of-the-moment adventures.
2.    Connect Deeply with Mother Nature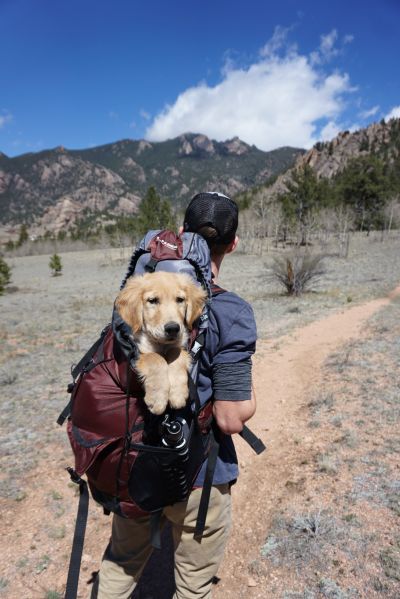 Mountains are the most glorious splendors of mother nature, anchoring a breathtaking world of wondrous beauty. These scenic wonders are rugged on the outside, but they pack up a mesmerizing world inside. As we start peeling back the layers, mountains lead us into verdant greenery, wildflower meadows, and cascading waterfalls.
Vacationers cannot witness this exalting beauty from the foothills or the luxuries of a faraway hotel. To witness these splendors, one has to venture deep into the wilderness and find hidden spots laced with unreal beauty. The mountains never fail to reward adventurers for the effort and energy they expend on their hiking and mountaineering trips.
Every step is rewarding, bringing us closer to the soaring vistas and towering cliffs, widening the exalting panoramas of snow-laced peaks. If you want to turn your mountain vacation into an adventure, spend time in nature in enjoyable ways. Hikers and trekkers can explore nature trails and high-altitude treks to test their mettle and reward their inner adventurers.
Cyclists can embark on a rewarding mountain biking adventure, covering local trails and loops with exciting day trips. Planning fun picnics and hiking up the slopes to catch magical sunsets are great ideas to connect with nature.
4.    Enjoy Cultural Discoveries and Gastronomic Adventures
Venturing into the wilderness isn't the only way to plan an unforgettable mountain adventure. For a truly wholesome and well-rounded experience, you must dive deep into indigenous cultures and local gastronomy.
Mountains are home to verdant valleys brimming with fresh, organic produce, rare herbs, and multicultural cuisine. Sampling the local cuisine and unraveling cultural mysteries will enrich your vacation with knowledge and cultural sensitivity. Every alpine destination offers unique indigenous cultures, cuisine, and heritage to mesmerize vacationers.
For instance, Eastern Tennessee is home to an iconic Appalachian and Cherokee heritage. The Great Smoky Mountains and surrounding towns of Gatlinburg and Pigeon Forge offer flavorful delights of traditional Southern-style food. Likewise, travelers exploring the Big Bend National Park and Texan mountains can sample the spicy palettes of Tex-Mex cuisine.
California has abundant natural beauty and vast organic farmlands to enjoy pesticide-free produce. You can devour the local seafood delicacies or explore the state's incredible variety of vegan-friendly meals. Food is one of the best ways to experience culture, but there's much more to cultural discoveries.
We urge you to unravel the local heritage by visiting historical landmarks, museums, and ancient settlements. Local cities, towns, and villages have historic quarters brimming with old-world charm and historic architecture, revealing tales of bygone eras.
Strolling through the streets and marketplaces is another deeply enriching way to connect with a destination's soul. So, buy local arts and crafts and bring home souvenirs to remind you of your mountain adventure.
Conclusion
Contrary to popular opinion, embarking on an adventure doesn't always demand making yourself unbelievably uncomfortable. There are no hard and fast rules to embrace when it comes to adventuring. It's important to map out your adventure by prioritizing experiences that fulfill your inner yearnings.
For instance, if camping is bound to make you feel exhausted, find a comfortably appointed accommodation where you can recharge. After all, a good night's rest will serve you well for a day of hiking and rafting adventures. Outdoor recreation demands robust physical and mental energy levels. So, recharge and unwind after setting out on the next escapade.