If by any chance, the complicated twists of traveling will take you to the county of Luoping in eastern Yunnan, China in Spring, prepare for quite a visual spectacle: the golden sea.
It is here that you will encounter fields of the yellow rapeseed flowers (also known as canola) in full bloom, perfectly blending in with the sprawling farmlands and pretty hills (in fact, the scenery reminds us a bit of Guilin).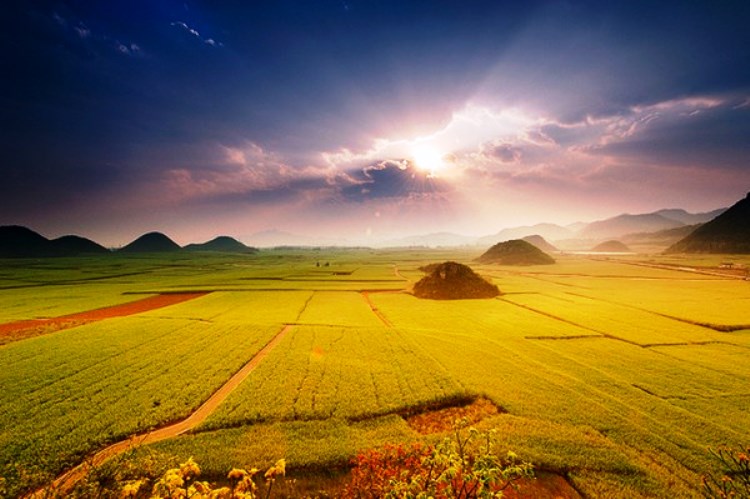 This region has recently become a magnet for photographers worldwide, who come into this rolling hillside landscape of rapeseed farms early in spring mornings to capture unique sunrises.
Located only a few kilometers outside of town, the place is easily accessible by bus from Luoping. In order to access a great view point, simply head for the hundred-year-old temple Lingyi on one of the hills.
According to Chinabackpacker.info, "rapeseed flowers are planted to harvest cooking oil from their seeds after the flowers had withered after their colorful bloom. They are planted all over China but bloom at different times of the year, depending on the temperature of the locations. The rapeseed farms in Luoping are among the largest scale in China. They are normally the first-off-the-block every year, followed by those in Guizhou and other provinces".
More travel info on Luoping here.