[adsenseyu2]
The Banaue Rice Terraces are ancient sprawling man-made structures said to date back 2000 to 6000 years, that were carved into the Ifugao in Cordillera Mountains in the Philippines by ancestors of the indigenous people.
These terraces built largely by hand are considered by the Philippines to be the "Eighth Wonder of the World" . It is simply fascinating that the locals still plant rice and vegetables on the terraces.
The rice fields are located at 1500 meters altitude and cover 10,360 square kilometers of mountainside. The ancestors of Ifugao people used an unique and efficient irrigation system which brings water from the rain forests above the terraces to feed the "suspended lands".
In an attempt to conserve this unique mankind wonder, UNESCO subscribed the Banaue Rice Terraces in 2001 to the List of World Heritage in Danger, due to the "blending of the socio-cultural, economic, religious, and political environment" threatened by extinction in time if people don't start acting responsible.
In the last few years, tourism has developed in the are, offering activities for visitors which include the traditional sightseeing of the Banaue Rice Terraces and visits to the tribes at the foot of the terraces.
A special attraction is considered the Mumbaki , a traditional Ifugao witch doctor that performs spiritual healing rituals.
Getting there
The trip from Manila takes about 9 hours and air-conditioned buses have daily trips straight to Banaue. There are many terminals from where you can get the bus, but it is more indicated to visit the airport's info desk and get the right information. During the trip to Ifugao, the bus will pass through the provinces of Bulacan, Nueva Ecija, Nueva Vizcaya, and the sights won't be few.
Accommodation around Banaue shouldn't be a problem, as you are likely to find several inns in town and other lodging houses at reasonable rates. You can also search for private houses where you can stay for a lesser charge.
You will find more information about the rice fields here.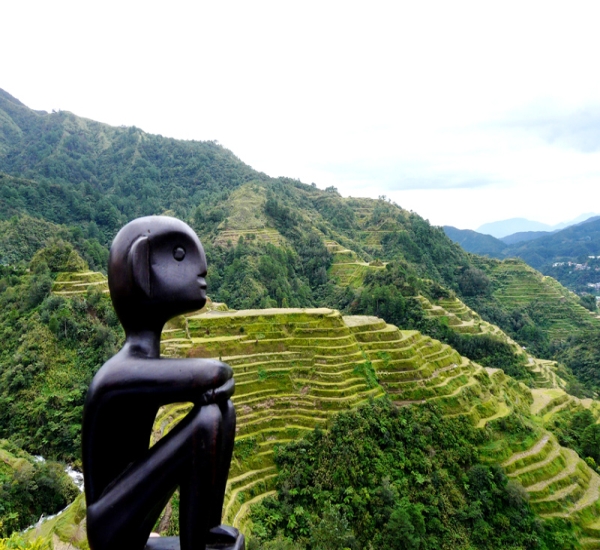 [adsenseyu2]