Because "Tourism on the Edge" strives to come up with information that is both practical and thrilling, for today we've decided to concentrate on the "unusual traveling" part of the blog and I put together a few small, but important conclusions of my last (and yet only) trip to Milan several months ago.
As you probably all know, Milan is considered to be the business heart of Italy, a place of fashion and hard working, money making… but this is not of our concern.
In today's post we will talk about the emotional side of Milan and the things one can do or visit in order to gain a little vitality.
[adsenseyu2]
So here it is, A Subjective Hitchhiker's Guide to Milan:
Practical tourist details:
there are plain connections from almost all major cities in the world, so booking a flight is easy
once you get to the airport- Bergamo in my case, don't take a cab unless you are Bill Gates. Otherwise, take a shuttle bust. It will cost you 7,5 Euros 'till Centrale Station in Milan
Getting around is easy with a subway 1 day pass- 3 Euros.
You can ask around for a free map of the city at any paper stand
there are plenty of ATMs available, but cash is good also
spring-summer is the best time to visit (April- September)
get many sandwiches from home, Milan is one of the most expensive cities in the world.
Contrary to all beliefs, Milan is a relatively small city and getting from one point of interest to another is very easy by subway.
Things to see:
I asked a friend before going to Milan what is there to visit and his reply was :"Well, basically you take left and get to the Dome". Stunning as it may be, the Dome is not the only "special place" in Milan.
For the arts fans and not only. Santa Maria delle Grazie is a beautiful church to visit and a must see. Inside, there are a few impressive sanctuaries, each enriched with paintings dating back centuries. It's a great place for meditation and also the home of Da Vinci's "Last Supper". I was not able to see the painting due to the fact that reservations are made with weeks in advance.
There is more information on this here.
Milan has some wonderful parks- we even ran into some beautiful lakes with complementary cute ducks. Discovering them is a real treat.
But as this post goes out to all of you hitchhikers out there, my main advice could only be "walk your heart out". This is a very peaceful city and strolling through the semi-empty streets feel really nice. Biking is also very common in Milan. Here are some typical images of the city streets: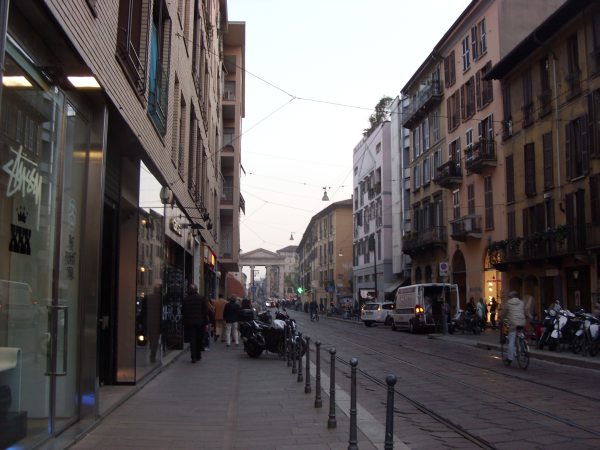 Of course, Milan has some impressive art galleries and exhibits all year long that are worth visiting.
Last, but not least, here are some pictures- not too commercial I hope- of the main points of attraction:
Galleria Vittorio Emanuele: "The architect Mengoni was responsible for refurbishing piazza Duomo in the mid 19th century, and he also designed the sumptuous covered arcade, Galleria Vittorio Emanuele, that has always been the traditional meeting-place for an informal business discussion, socializing, or just watching the people of Milan go by.
At the time (1865-78), the use of iron and glass for the roof was innovative, even daring (the Eiffel tower would be built in 1889): the concept of a covered arcade with shops on the ground floor, offices and apartments on upper floors, was also new at the time, and would be copied, for example in Naples and in Moscow."- info via
And finally, we take right and get to the Dome 🙂
I believe there were so many said to evoke its beauty and amazing architecture, that I will just let you check out a few more photos adding just that seeing is live is totally worth it.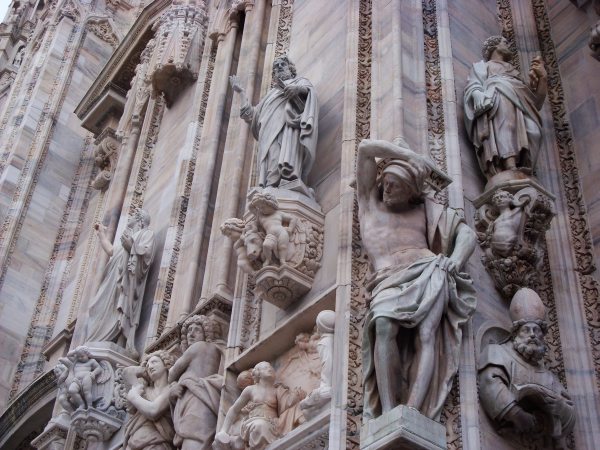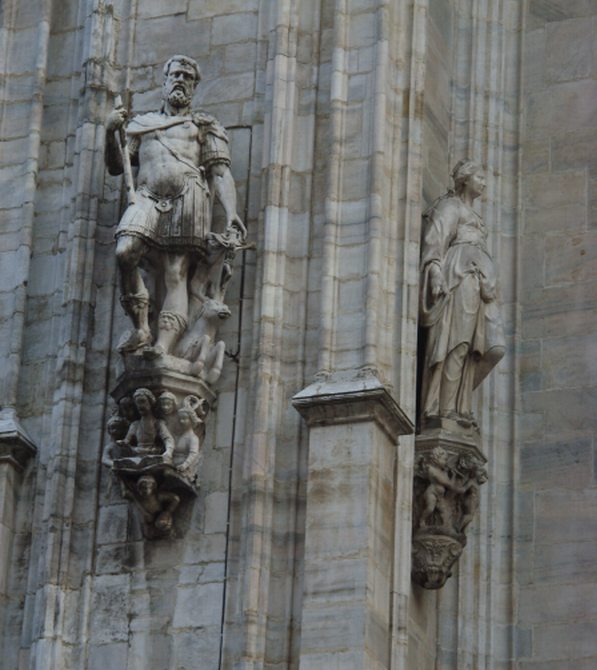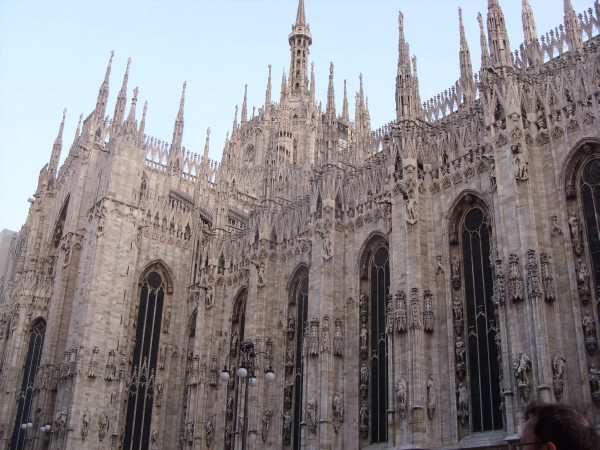 This is the short and non-commercial version of visiting the city. If you have any other tips or practical advice, please leave a comment.
[adsenseyu2]