For today we've prepared a virtual dive into some of the world's most spectacular natural swimming pools. If you happen to know any other fabulous locations for a fun nature swim, please let us know by leaving a comment below. Without further ado…
1.Fairy Pools, Scotland. A delightful series of splash-pools and gullies in the waterfalls on Allt Coir a' Mhadaith, Coire na Creiche, Glenbrittle, in the Cuillin hills. You will need walking boots and an afternoon to spare in order to reach these pools; but what better way to cool down on a hot day's hike? Take your swimming suit along, you may just be in luck.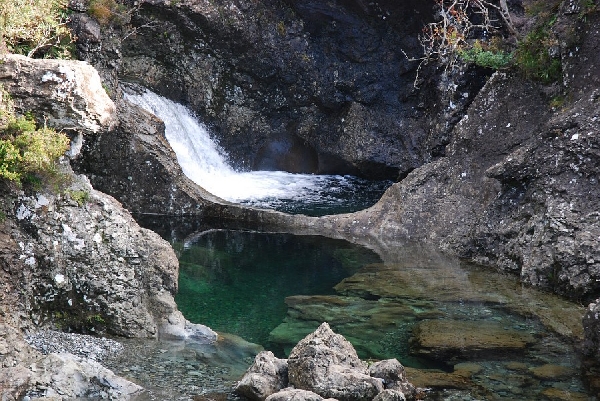 2. Blue Lagoon Resort in Grindavík, Iceland. This one is a little more commercial. but spectacular nonetheless. The water's temperature is 37-39°C / 98-102°F. The lagoon holds six million liters of geothermal seawater, which is renewed every 40 hours. Regular sampling shows that "common" bacteria do not thrive in this ecosystem, thus additional cleansers such as chlorine are not needed.
3. The Devil's Swimming Pool, or Devil's Armchair, is a natural and spectacular infinity pool formed at the top of Victoria Falls, Zambia. Even though it is located 420 feet above the river below, it is perfectly safe (in the dry season).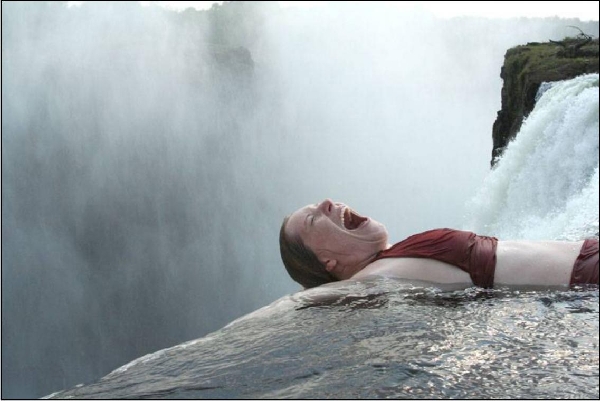 4. Giola Natural Swimming Pool,Thassos, Greece is a beatiful natural lagoon with pristine water and resembles a swimming pool carved into rocks. If you are visiting Athens make sure to stop by the Island of Thassos and experience this wonderful lagoon for yourself. Check out the video for a better "view".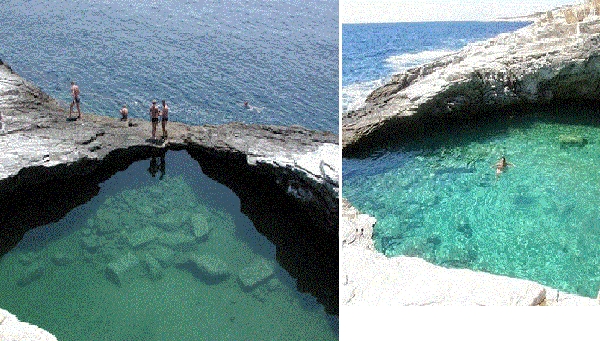 5. We left this one for the end of the post, as we do not have a lot of information about this image (we don't even know if it's real) and we really need your help. So if you happen to know where this extraordinary "pool" is located, please leave a comment and we will try to make a post especially about this place.
Later edit: The last swimming pool of the post is actually the Gaumukh Reservoir– thank you for your answers, guys! It is a beautiful place located on the western side of the Chittorgarh Fort and also a major travelers' attraction. Whether you are traveling from Europe or the US, this is an interesting landmark to consider when visiting India.