Majorca, the largest of Spain's Balearic islands, boasts miles of sandy coastline, action-packed day trips and breathtaking nature landscapes. Here are seven reasons why Mallorca holidays have so much potential all year long. Read on to uncover why it's worth exploring the island if a slice of the on-trend life is what you're seeking.
Beautiful from January to December
Mallorca is an attractive island to visit all year round, where for the vast majority of the year, you can enjoy great weather. During the winter months, you can experience temperature lows of around 10 degrees. From March onwards, you'll start to see the figures soaring and remaining in the 20s for the rest of the year.
To get the best experience of the beaches, day trips and general sunbathing days, May to August are the best months to go. The island can become busy during this high season, but due to it being so large, there are many places to escape to which provide a varied trip in the Spanish sunshine.
Soft golden sand and 200 beaches

Mallorca is an island which tends to draw guests back year after year. One of the reasons is due to the beautifully clean and well-kept beaches. It has around 200 beaches dotted all around the coast of the island, along with 60 main resorts to choose from. Talk about being spoilt for choice!
Each resort boasts different highlights, but you'll find that the majority have either miles of soft golden sands or tranquil small bays, each leading out onto crystal clear waters.
Stone-built Villages
If you're up to some slow travel in Spain, head over to some of the most charming villages on the island, partially built in stone and away from the crowds. The lovely villages of Valldemossa, Fornalutx and Alcúdia exude a quaint atmosphere and offer surprises at every step. Small winding pathways are the perfect hidden spots for delicious bakeries and traditional shops.
Impressive accommodation
More people are choosing Mallorca for a more contemporary and stylish trip due to its array of high-quality villas and accommodation. Alcudia, Pollensa, Puerto Pollensa and Cala D'or have become more in demand due to being located close to various beaches, lively and quiet resort towns and local attractions.
With villas, you have the freedom and privacy to enjoy your own special space, choose to dine in or out and drive around the island, creating your Mallorca holidays filled with day trips.
Palma is bursting with life
The Mallorca island has one main city – Palma De Mallorca – which you'll find nestled on the south coast. This city is home to half of the island's population and attracts tourists every year due to its sophisticated and stylish buildings and amenities, bursting with life. Moorish architecture in Mallorca is particularly visible in the city's Arab quarter, main cathedral and Moorish gardens.
Palma de Mallorca has started to be compared to Barcelona not only for its array of fashionable places, but for its cosmopolitan atmosphere, stunning architecture and contemporary nightlife.
A real taste of Spain
Mallorca is forever celebrating its culinary experience, with traditional restaurants all over the island specialising in tapas dishes, paella and Catalonian inspired cuisines. If you enjoy seafood, you're in luck – Mallorcan chefs commonly cook the freshest seafood dishes at many eateries over open fires. Along with jugs of Sangria, you're in the right place for an exceptional dining experience.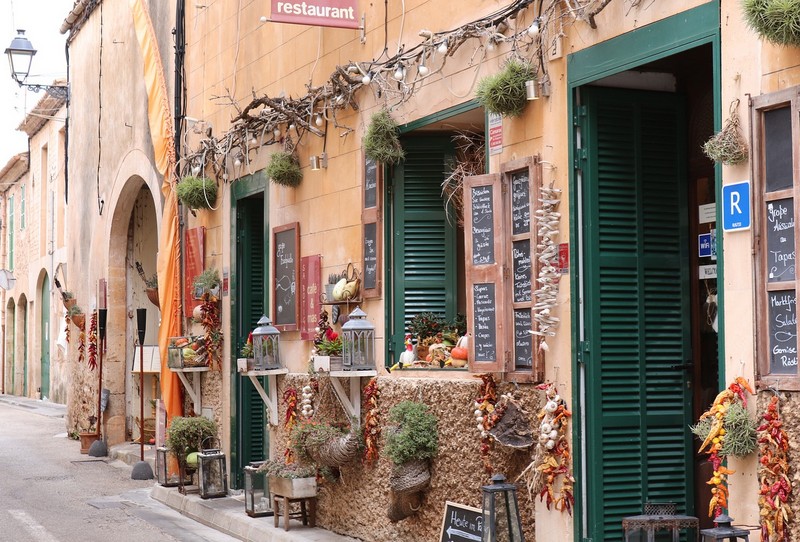 Beach clubs and yacht scene
Across all the ports in the world, Palma in Mallorca ranks sitting alongside Antibes, Fort Lauderdale, and Newport on Rhode Island. Very impressive for this Spanish island.
The yacht industry in Mallorca provides thousands of jobs for locals which means that the island is lined with some of the worlds more intriguing and striking yachts and boats. Along with its yacht scene, the number of beach clubs is also growing on the island. Mallorca now rivals Ibiza for offering an array of high-fashion beach clubs.
From high-end accommodation to the tempting tapas, it's easy to experience a taste of the high life on this island. Why not look at topping off your trip with an organised boat trip to explore the island far and wide? You can probably do this while enjoying a glass of Champagne, too!