Art Installation Linking People from London&New York in Real Time: Telectroscope [VIDEO]
Even if many of you probably already heard about the Telectroscope, this great invention captured our attention and we thought of sharing it. Although it had a short existence (May-June 2008), it is a famous creation that consisted in outdoor interactive video installations linking London (near Tower Bridge) and New York (Brooklyn Bridge). It was an modern art installation constructed by Paul St George (a London based multimedia artist and sculptor) who stated his inspiration was a project developed by its grand-father in the 19th century. The Telectroscope appeared one morning on both sides of the Atlantic, revealing a 37 feet long by 11 feet tall brass and wood Victorian–looking contraption. To achieve a real-time encounter between people, the installation used two video cameras linked by a VPN connection to provide a virtual tunnel across the Atlantic. The connection used links of between 8 and 50 Mbps and the images were transmitted using MPEG-2 compression.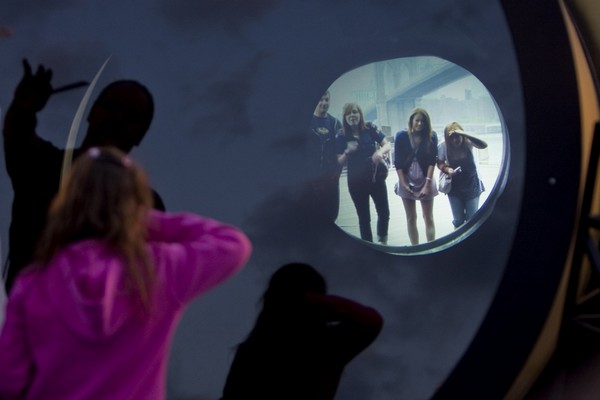 Photo by Michiel Souren
Here is a excerpt from Telectroscope.com about the immediate effects of the unusual art installation: "The Telectroscopes connected London and New York through a number of tunnels and visual amplifiers. This enabled passers by in London to see and interact with the passers by in New York in real time. The 9–hour time difference between London and New York meant that the very first interaction between people in London and people in New York was between a group of office workers on their way to work in London and a curious NYPD officer on his night shift. The office workers at the London end were ecstatic; they had never seen, let alone interacted, with an NYPD officer in real life before. Until then, NYPD officers had only existed in the fantasy of 'NYPD Blue'. It did not take long before the police officer was throwing his best salsa moves and the office workers in London were responding with an impromptu cha–cha."
Come to think of it, this is also a form of unconventional tourism, wouldn't you agree? Here is where you will find the whole story behind the Telectroscope.
Photo by David Parker
Photo by David Parker
Photo by Matthew Andrews
Photo by David Goldberg
Photo by Dmitriy
Photo by Alessio Gorati
Photo by David Parker
Photo by Matthew Andrews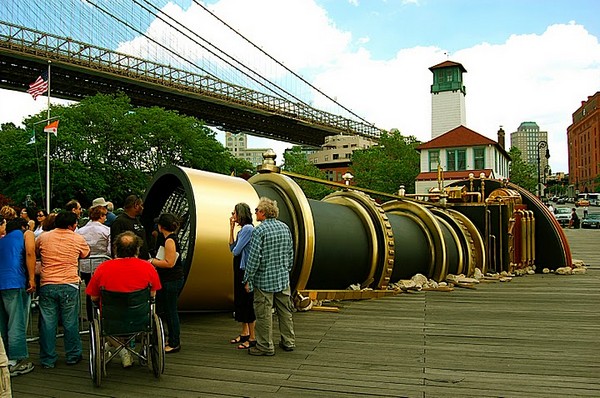 Photo by Cameron
Photo by Tom H.
Pictures via 1, 2, 3, 4, 5, 6, 7, 8, 9, 10, 11, 12, 13, 14